Attractions
Ethiopia is a beautiful, diverse and exciting country - we'd love to share it with you.
What to do in Ethiopia
Addis Ababa
Addis Ababa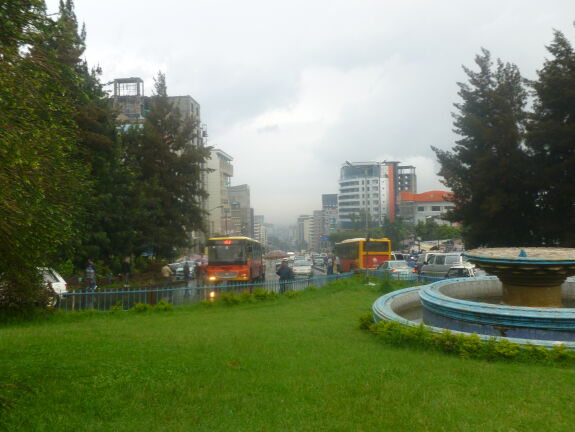 Addis Ababa is the gateway of almost all travelers to Ethiopia. The highlights of Addis Ababa include the National Museum (the home of the 3.2 million fossils of Lucy and other collections), the Ethnographic Museum, the Merkato (the largest open-air market in Africa) the Trinity Cathedral (which is the burial place of Emperor Haile-Sillasse) and the Entoto View Point.
Entoto View Point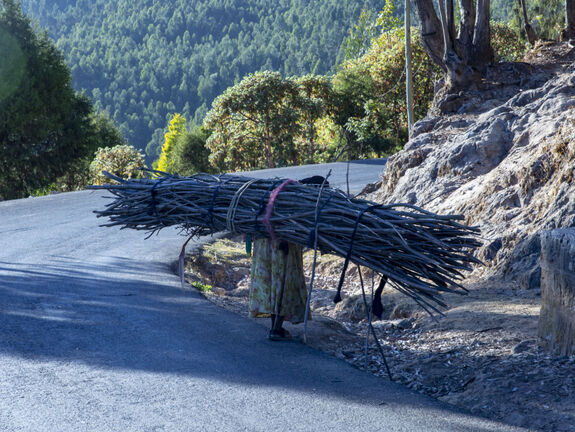 Occupying a commanding position north of Addis Ababa, the Entoto Hills provide a panoramic view of the capital city of Ethiopia. The scent from the eucalyptus forest covering the hills is refreshing.
Ethnographic Museum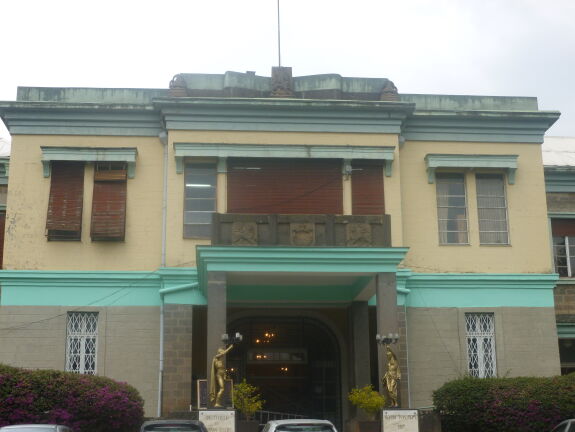 Housed in the former palace of Emperor Haile Sillasse, the Ethnographic Museum has collections from all over Ethiopia encompassing household goods, body decoration, economy and belief. It has also the best collection of Ethiopian crosses and icons.
Merkato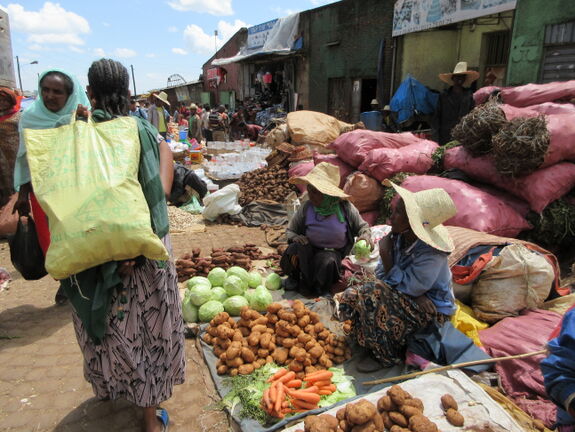 Famed as the largest open-air market in Africa, Merkato is a daily market (except Sundays) in Addis Ababa. That it also serves as a center of distribution of goods for large part of Ethiopia contributes for its vastness.
National Museum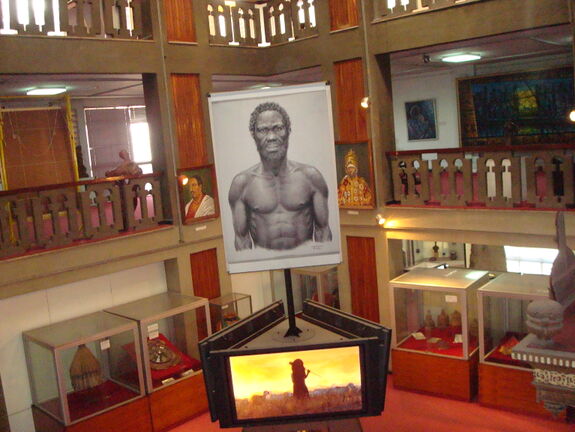 Housing the 3.2 million years old Lucy (arguably the most famous hominid fossil in the world) and other paleontological, archeological and ethnographic collections, the National Museum stands out as one of the main attractions in Addis Ababa.
Trinity Cathedral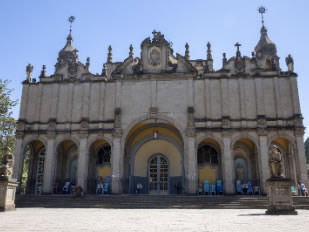 Built by Emperor Haile Sillasse in 1944, the Trinity Cathedral serves as the burial place of the Emperor and other Ethiopian dignitaries. Its stained-glass windows depicting Old and New Testament stories were novelty in the country.