Attractions
Ethiopia is a beautiful, diverse and exciting country - we'd love to share it with you.
What to do in Ethiopia
Gondar and surroundings
Debre Birhan Sillasse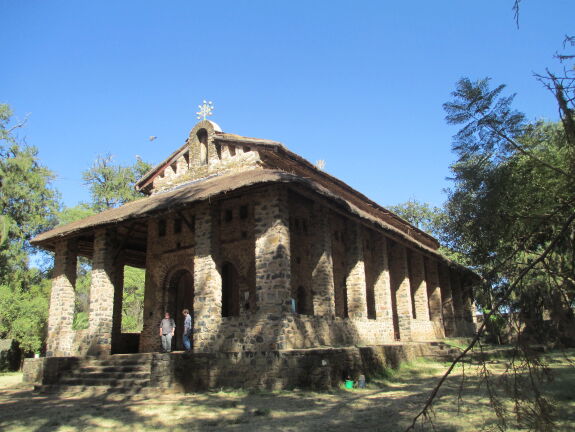 The church of Debre Birhan Sillasse at Gondar is one of the most profusely decorated churches in Ethiopia. Above all, it is famed for its unique images of heads of angels decorating its ceiling.
Gondar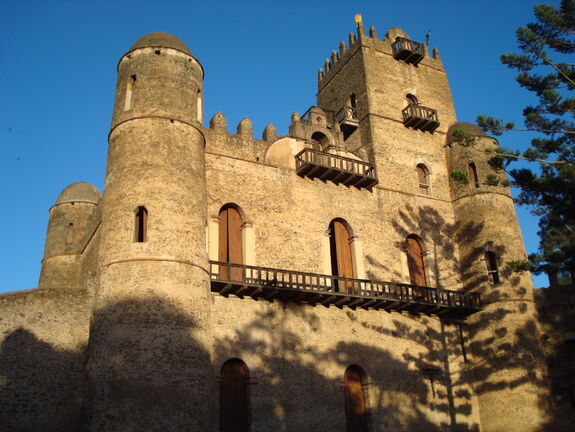 Gondar is the home of several Medieval castles from the 17th and 18th centuries. The first and the largest was built by Fasiledes, who founded Gondar in 1636. Gondar also boasts the church of Debre Birhan Sillasse, one of the most decorated churches in Ethiopia.
Simen Mountains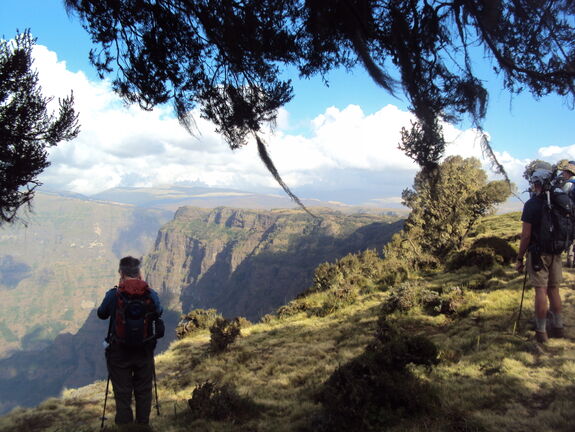 Regarded by many as the "Grand Canyon of Ethiopia", the Simen (North) Mountains is known for its breathtaking landscape and unique flora and fauna including Gelada Monkey, Walia Ibex and Ethiopian Wolf. Simen Mountains National Park is one of the best places for trekking. The most established route takes 6 days and goes all the way to Ras Dejen, the highest peak in Ethiopia at 4,553 meters asl.
Weleka, the former Jews Village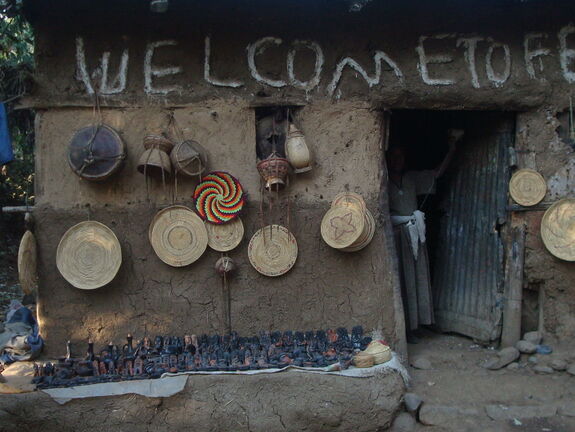 The village of Weleka just north of Gondar was inhabited for centuries by Ethiopian Jews. Following the latter's departure to Israel, the village has been taken over by Christian communities. Seeing visitors' interest in Ethiopian Jews tradition, the new community has continued producing artifacts associated with the former inhabitants such as clay made figures of the Queen of Sheba and King Solomon.